Russian one man Funeral Doom Project FUNERAL TEARS released its third full length "Beyond the Horizon" via Satanath Records & Cimmerian Shade Recordings; bandcamp exclusively streamed the album, which can be found at this location
Initiated from Tomsk, Russia during December, 2007, Funeral Tears is the solo Funeral Doom project of Nikolay Seredov (leader of bands like Стахановцы [Stakhanovite] and Taiga). Dark melodic music and lyrics convey the inner state of Nikolay at different periods of life, the struggle for spiritual balance, at war with himself for only purpose – to find his own eternal peace. With two grief-stricken full lengths and a split with Poyezd Rodina, Funeral Tears has made their place in the realm of underground Funeral Doom Metal.
The third full-length of Funeral Tears, "Beyond The Horizon", clocking in at near an hour, creates the aura of getting buried into the grave of intense depression. Prepare to be crushed amongst the gloomy passages of 06 unadulterated Funeral Doom tracks.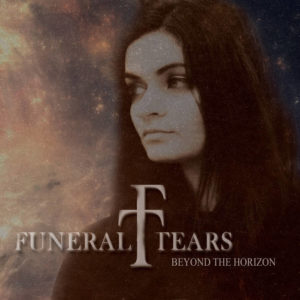 FUNERAL TEARS
Beyond The Horizon
(Full Length)
Location: Tomsk, Russia
Release Date: April 13, 2017
Label: Satanath Records (Rus) & Cimmerian Shade Recordings (USA)
Format: CD
Track – List:
01. Close My Eyes
02. Breathe
03. Dehiscing Emptiness
04. I Suffocate
05. Beyond The Horizon
06. Eternal Tranquility
TOTAL RUNNING TIME: 56:07
Members:
Nikolay Seredov – Everything
SPREAD THE WORD – PLEASE SHARE ON YOUR SOCIALS USING THE BUTTONS BELOW