Swedish epic heavy metal band Candle have launched the first single from their upcoming album, The Keeper's Curse, as well as have revealed the cover artwork, made by Juanjo Castellano, and tracklist for it.
The Keeper's Curse contains nine songs with a killer production, which shows a natural development from their recent debut demo EP. Candle plays a haunting and epic kind of heavy metal with healthy reminiscences to Mercyful Fate and some doses of US bands ala early Savatage, Fates Warning, and Cirith Ungol while never forgetting about godly NWOBHM in the vein of some early Judas Priest and Satan.
Candle's The Keeper's Curse will see the light on February 21st, 2018 on CD format through Fighter Records, while the vinyl version will come later on.
You can listen to "The Secret," the aforementioned first single, HERE
Cover and tracklisting are as follows: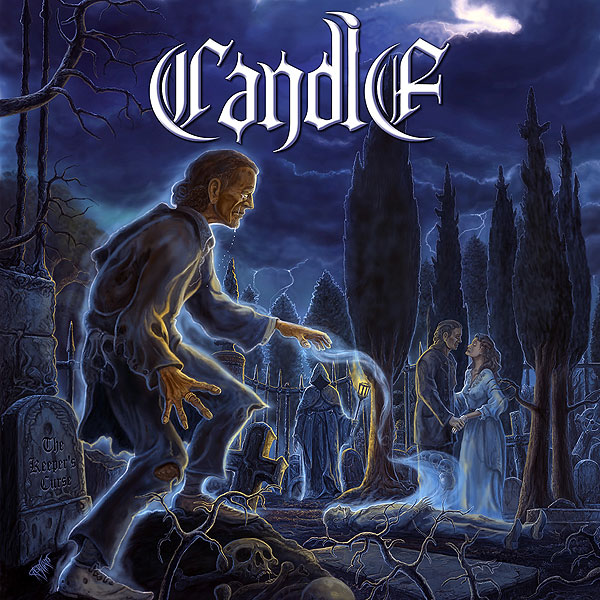 Tracklisting for Candle's The Keeper's Curse
1. Intro
2. The Secret
3. Light at the En
4. Frozen With Fear
5. Betrayal
6. Dancing Lights
7. Embraced By Darkness
8. No Peace For My Soul
9. Vengeance
MORE INFO:
www.facebook.com/candlebandofficial