Iron Bonehead Productions sets March 9th, 2018 as the international release date for Goatkraft's shock & awe debut EP, Angel Slaughter, on CD and 12″ vinyl formats.
A power trio hailing from Norway, Goatkraft released the truly titled War Metal – Promo 2017 tape via Iron Bonehead before promptly setting to work on their first longer-length strike. And at 19 razing minutes, Angel Slaughter is indeed a short, sharp shock to the system that's nevertheless fully satisfying and self-contained. Crude and rude and completely stripped bare of any remotely excessive adornment, Goatkraft are a study in stark, stultifying minimalism. Their punishing, primitivist surge hearkens back to the almighty Blasphemy, but truly finds its voice within the seething spite of Black Witchery; not for nothing do they conclude Angel Slaughter with a cover of that band's eternal "Unholy Vengeance of War." Barbaric black metal is the order of the day, then, done with nuclear-powered panache, red-eyed and regimented, and a true devotee's lust for pure form. Indeed, the purity of violence – rabid, roiling, righteous – doesn't come more distilled and undiluted than Angel Slaughter. Here begins the whirlwind of Goatkraft.
Feel its first gust with the EP's title track HERE.
Cover and tracklisting are as follows: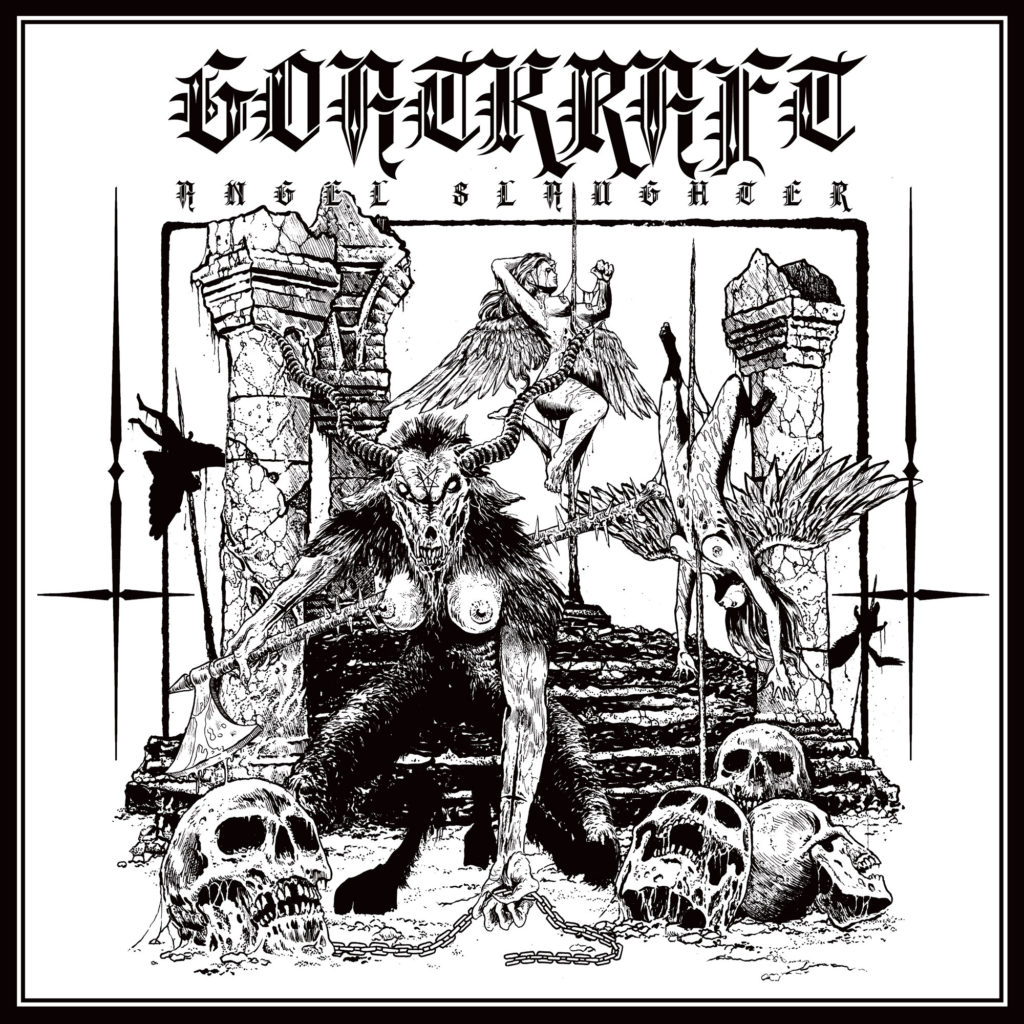 Tracklisting for Goatkraft's Angel Slaughter
1. Intro
2. Angel Slaughter
3. Goatkraft
4. The Temple Of Infernal Fire
5. Holocaust Winds Of Blasphemy
6. Unholy Vengeance Of War (Black Witchery)
MORE INFO:
www.goatkraft.com