Today, death metal supergroup The Grotesquery reveal the first single, cover, and tracklisting for their highly anticipated fourth album, The Lupine Anathema, to be released this spring via Xtreem Music.
Led by Swedish mastermind Rogga Johansson (Paganizer, Putrevore, Ribspreader etc) and mythic Florida vocalist Kam Lee (ex-Massacre), The Grotesquery were formed back in 2009 and have been spreading their awesome death metal with their first three albums, all released through Cyclone Empire, and gaining a loyal fanbase around the world.
After completing a trilogy, the band is now starting a side chapter with The Lupine Anathema, still in the clutches of the Lovecraftian horrors of old. Expect nothing else than a continuation of the sound they have forged so far: heaviness, melodies, groove, and the legendary and classic vocals of Mr. Kam Lee!
Hear for yourself with the new track "By Feral Ways" HERE
Release date for The Lupine Anathema shall be April 6th through Xtreem Music for the CD format. Cover and tracklisting are as follows: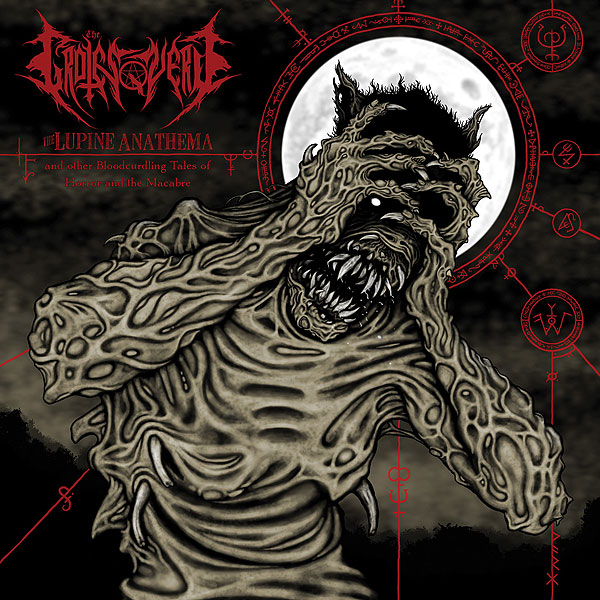 Tracklisting for The Grotesquery's The Lupine Anathema
1. Under the Curse of the Full Moon
2. By Feral Ways
3. Wrath of the Garvulves (By the Eyes of Moonlight)
4. Advent of the Werewolves
5. The Faceless God
6. As Death Dies
7. The Beast of the Bayou (Night of the Rougarou)
8. Dark Cry of the Wolf
9. Ithaqua the Wind Walker
10. Bloodcurdling Tales
MORE INFO:
www.facebook.com/TheGrotesquery