Iron Bonehead Productions sets December 1st as the international release date for Ieschure's highly anticipated debut album, The Shadow, on CD and vinyl LP formats.
Ieschure is a one-woman black metal formation from Rivne, Ukraine, founded by Lilita Arndt in early 2016. With lyrical themes solely focused on occultism, witchcraft, and death, Arndt set to work on her first public recording, The Shadow, which was created during 2016-2017. Although seeing the light now, The Shadow is a melancholic and nostalgic work of pure black metal that could've been released 25 years ago.
Breathing a similar essence of the founding early '90s wave, Ieschure conjures an immediately captivating spell of exquisite grimness and bitter majesty. In a seemingly time-stretching 34 minutes, The Shadow indeed approximates its title, wrapping its ethereal embrace around the spellbound listener with an utterly cryogenic splendor, never ceasing its hold nor relinquishing any joy. The soundfield may be distant and withered – and unapologetically raw, of course – but Ieschure exudes a keen grasp of dynamics which allows every note (and the notes "between the notes") to ring out in the night sky with an eeriness all her own.
This is music for when the light has truly died and human life ceases to move; it is the reverberation of nocturnal existence, many and terrible its denizens. Will you enter The Shadow with Ieschure? Begin the journey with the new track "What Waits in the End" HERE at Iron Bonehead's Soundcloud. Cover and tracklisting are as follows: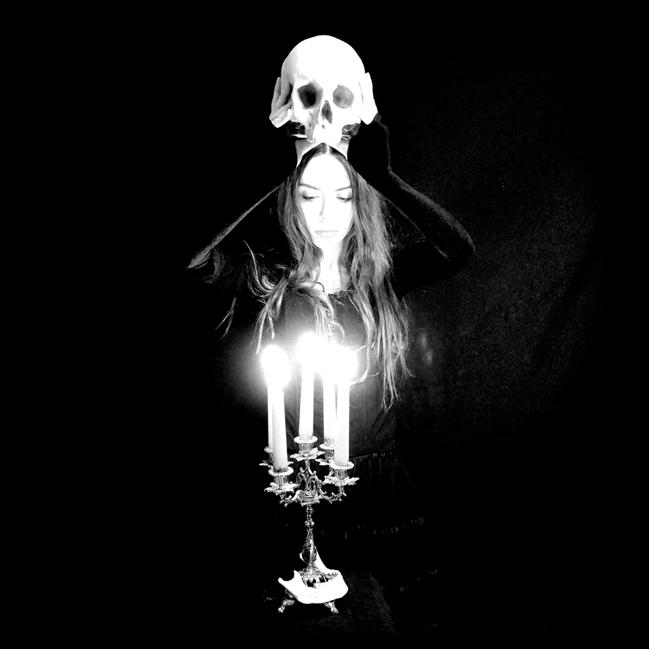 Tracklisting for Ieschure's The Shadow
1. Intro – Shadows from the Great Beyond
2. Eternal Wheels of Life
3. Mystic Schizophrenia
4. Condemned to Death
5. What Waits in the End
6. Before the New Dawn Comes
7. Outro – Through the Chaos of Voices