After a lot of back and forth – I finally had a chance to talk to the guys in Loss this week – in case you do not know these guys pretty much made the "doom album of the year" with "Horizonless" now go read this interview and learn something new
* First off guys congrats on the new album , what was it like to work with Billy Anderson?
Tim Lewis- Thank you and I can say with Billy you will witness a lot of caffeine consumption.
That mixed along-side of making a slow record actually turned out incredibly well. Overall, we knew we were writing a more dynamic record this time around and Billy helped accentuate various dynamic moments throughout the record. He allowed our creative flow to take the reins, to be honest. It was by far the most productive and sane experience for us in the studio. He is a great producer to work alongside of and has a "one liner" for every sentence spoken in the room.
Billy took one look at the gear list and was sold on moving
forward
* How did Billy take to Nashville – if I am not mistaken doesn't he have his own studio in the Pacific Northwest? What was the decision on bringing him there as opposed to you guys recording at his home base?
TL- Yes, Billy's studio is located in Portland, OR.
We recorded the album at Welcome to 1979 here in Nashville and the name says it all when it comes to the gear at the studio. Billy took one look at the gear list and was sold on moving forward with doing the album here.
* Billy is known for recording bands live – is this how you guys prefer to record or is it something you guys were totally comfortable with?
John Anderson- All of our songs are written, arranged, and repeatedly performed in our
rehearsal space live, so recording them live is a natural step. That said, hearing everybody that's standing around you in headphones, while their amps are isolated in various locations throughout the building, can take some adjustment, but we'd done it before.
The live scene has exploded here lately
* Nashville isn't really known for its metal scene – is there even one there these days?
JA- Nashville, as a whole, is growing at an alarming rate these days, so every scene is growing right now, along with the population. We've become the "It City," according to various publications, so the live scene has exploded here lately, with almost too many options on a daily basis. And, yes, that has brought us some metal shows and tours that would never have happened here five years ago.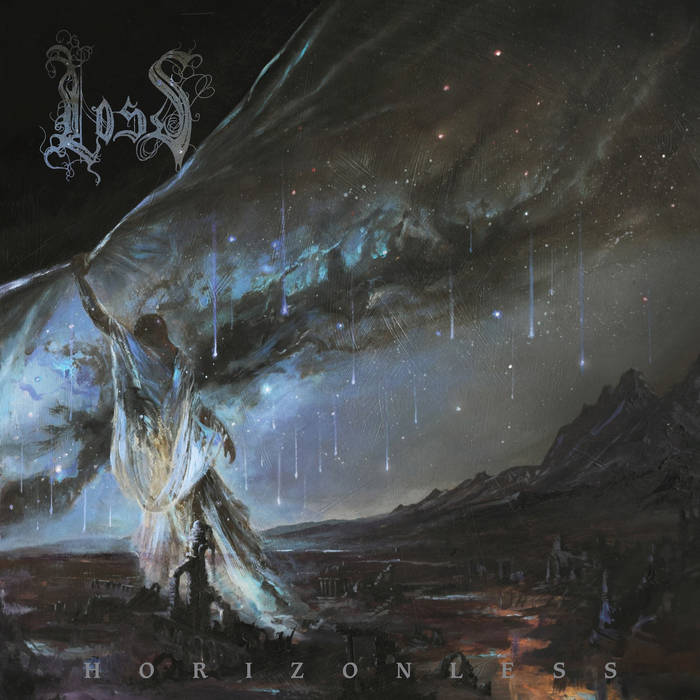 * The band has been going for about 12-13 years now right? What's the trick for longevity? Especially when most bands don't last 5 years?
TL- First I would say it's not a trick at all. It's honoring what this band stands for. We have
always said that "if any member of LOSS were to leave for whatever reason, LOSS would be finished". The course in which we compose and arrange these songs helps reflect the musical aesthetic of our very different personalities. We are true to what LOSS is. LOSS is four men telling various truths of what we see in ourselves and the world around us.
We feel free to ignore the rules
and allow the songs to take sharp turns
* It's actually really hard to play so slow and still be interesting – what's the secret to doing so?
JA- Dynamics are the key to remaining interesting, for us. Rather than adhere to any prescribed formula for what "this type of music" is supposed to sound like, we feel free to ignore the rules and allow the songs to take sharp turns, if that feels right to us. We're actually not slow all the time, which I think helps us to stand out, or at least not bore ourselves. There is also an emphasis on melody in this band. There has to be feeling behind the slow passages, or they will lack atmosphere.
* You guys singing a lot on death and dying? What's the closest you have come to death so far?
TL – For myself I have had my life threatened by disease and have moved forward from it, for now. Most of us in life have all had close calls or threats. How one chooses to acknowledge the weight of what death truly is, in my opinion, can define whether the mental wielding of death is actually a proven truth or simply an illusion.
* What's was the doom band that really turned you on to the Genre? I remember buying Cathedral's Forest of Equilibrium, so slow and so crushing. That did it for me
TL- For myself and everyone in LOSS, Black Sabbath will always be such a huge influence on the feel of what later grew into the doom genre but, the first record that I bought that really opened me up to the specific genre of "doom metal" was when I purchased Candlemass' Nightfall on cassette at the ripe age of 16. So many people at that time hated the record because it wasn't speed or thrash metal and I was absolutely obsessed with it. It was like listening to magic.
JA- For me, I would cite My Dying Bride as the band that first sparked my interest.
* I would imagine the "talent pool" for doom metal musicians in Nashville compared to Country musicians – how did you guys find each other?
TL – I had moved to Nashville from Dallas and met Mike through the underground metal radio show he had at the time. He was already friends with John and Jay. Mike, John and myself started discussing the possibility of a band and developing its structure through our past and current struggles. After less than a week of discussing it, they introduced me to Jay for the first time as well as asking his interest in forming this doomed assembly.
If you're going to visit Nashville, don't go to Broadway or 2nd Avenue
* Do you guys play much locally? Last time I was in Nashville it was a Tuesday night and all the bars downtown had world class bands playing in every bar but they were all country! Is it hard to get gigs locally?
JA- We prefer not to wear out our welcome with local shows. Playing locally every weekend, or even every month, sets a lot of bands up for diminishing returns. People get burned out, they take your appearances for granted, or they start to feel like it's more of an obligation than an event. By all means, if your crowds keep growing, go for it, but with us, we play a very specific kind of music, made for a very specific mood. We don't make a very good weekend party band. And, if you're going to visit Nashville, don't go to Broadway or 2nd Avenue unless you want to see country bands. That area is paid-for and marketed-to the tourists, who you can easily identify by their cowboy hats.
* Speaking to locals in Nashville, they said the city is rapidly transforming with so many people relocating there from all over the country. Can you see Loss staying in Nashville or has the band ever talked about relocating?
TL – I love to travel and explore so I would never say "never."
Either to a major city or somewhere more remote?
TL – Remote
You couldn't help but feel
everything in that room
* You guys are not one of these bands that lives on the road – but what's been your favorite gig played to date and why?
TL- I would say in Berlin with Worship. That gig was insane and so many great people and the overall gut nature to it. Mike and Daniel (Doommonger) doing vocals together was sick.
JA- Yes, that final show of our European tour (in Berlin) sticks out for me as well, and it goes to show that the best concerts are not always the ones in the biggest venues. Everything was right in our face that night, and the place was crowded with maniacs. You couldn't help but feel everything in that room, like there was no barrier between band and audience. That said, our show a few years ago at Maryland Death Fest was also amazing, to look out on such a vast ocean of faces.
* What more can we expect from you guys in 2017?
JA- Holy Mountain is about to issue some new shirts for us, which will be available in their web store soon. Profound Lore did a really cool longsleeve of the album artwork, and to answer a popular question, yes, there will be a short sleeve version of that same design, as well as some others that have yet to be revealed. We currently have some shows lined up for the fall, and we're working on what will happen after that.
Thanks for the interview guys
Go follow these guys on facebook here