On November 13th, AnnapurnA is proud to present 夢遊病者's 5772 in remastered form on digipack CD, vinyl LP, and cassette tape formats. Sentient Ruin is partnering with AnnapurnA for the vinyl release.
夢遊病者 (Sleepwalker) was essentially born in three places and has been in existence since 2015. The members hail from Osaka, Tver, and New York, becoming acquainted online. The mantra of the band, if any, is to take cues from the improvisational school of jazz and the cathartic nature of ritual folk music and couple it with the raw energy of bands like Voivod and GISM. Thematically and conceptually, the lyrics and much of the visuals focus on different cultural traditions and ceremonies as well as familial experiences.
Whereas the first EP, 統合失調症の飢餓, was done entirely remotely from each respective locale (much akin to an "exquisite corpse" exercise and then mixed and mastered), 5772 was tracked live in a single location. A week of time was planned to get everything down as quickly as possible, relegating to overdubs for any additions. Everything was then mixed and mastered and pressed to cassette for the first pressing. The whole of the record is focused on cultural rituals, specifically related to death. The digipack, LP, and cassette reissue versions have been remastered.
Cover and tracklisting are as follows: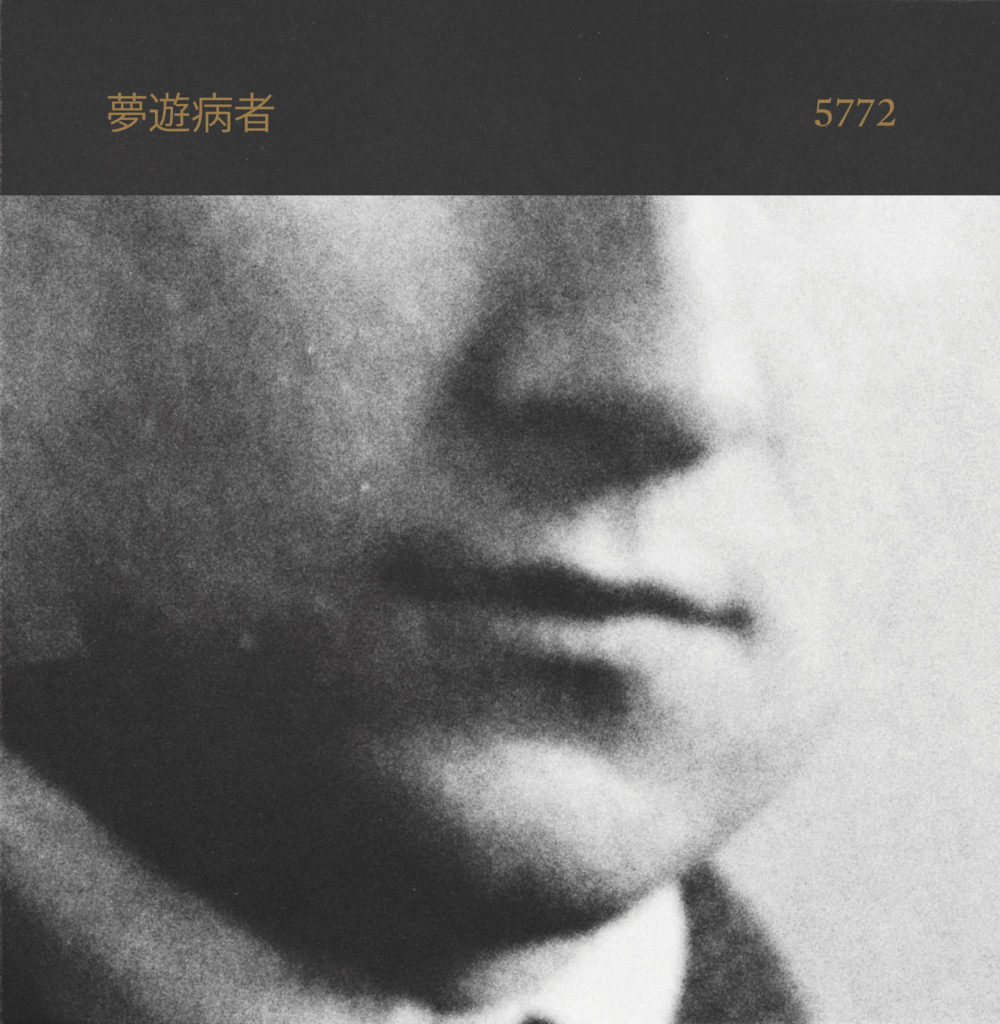 Tracklisting for 夢遊病者 (Sleepwalker)'s 5772
1. Empty Urns
2. White Linen
3. Plain Wood
4. Black Ribbon
5. No Flowers
6. Only Stones
夢遊病者 (Sleepwalker):
PBV – guitars, vocals, effects
NN – bass
KJM – drums
MORE INFO:
www.vnkv.bandcamp.com