Today, speed metal cult Speedclaw reveal a new video for "Beast in the Mist." The track is the title song to the band's highly anticipated new mini-album, Beast in the Mist, which is now set for international release on April 20th via Shadow Kingdom Records. See & hear Speedclaw's "Beast in the Mist" in its entirety HERE.
Following hot on the heels of their debut EP, Iron Speed – which Shadow Kingdom released on cassette to widespread critical acclaim earlier in 2017 – now Speedclaw strike while the iron's white hot with Beast in the Mist! Taking all the electricity and excitement of that debut short-length, this new short-length sees this Croatian force of nature increasing their power and professionalism in equal, no-less-devastating measures. Just like that first record, Speedclaw still embody all the energy of the early '80s, when the NWOBHM was in full steam and speed metal was in its early days, and take their hooks and heaviness even higher into the night. Here, no doubt bolstered by the rich 'n' robust production, these four maniacs more patiently ply their bolder and more epic songwriting whilst not losing an ounce of engaging immediacy; if anything, they're going even harder and faster for the throat. Then again, Beast in the Mist plays out its drama in a darker manner, letting Speedclaw dig their nails in deeply and differently than Iron Speed. But make no mistake: Speedclaw are their own masters, and totally heavy metal to the bone! Beware the Beast in the Mist!
Preorder info can be found at Shadow Kingdom's Bandcamp HERE, where both the title track and the previously revealed "Rising of the Claw" can be heard.
Cover and tracklisting are as follows: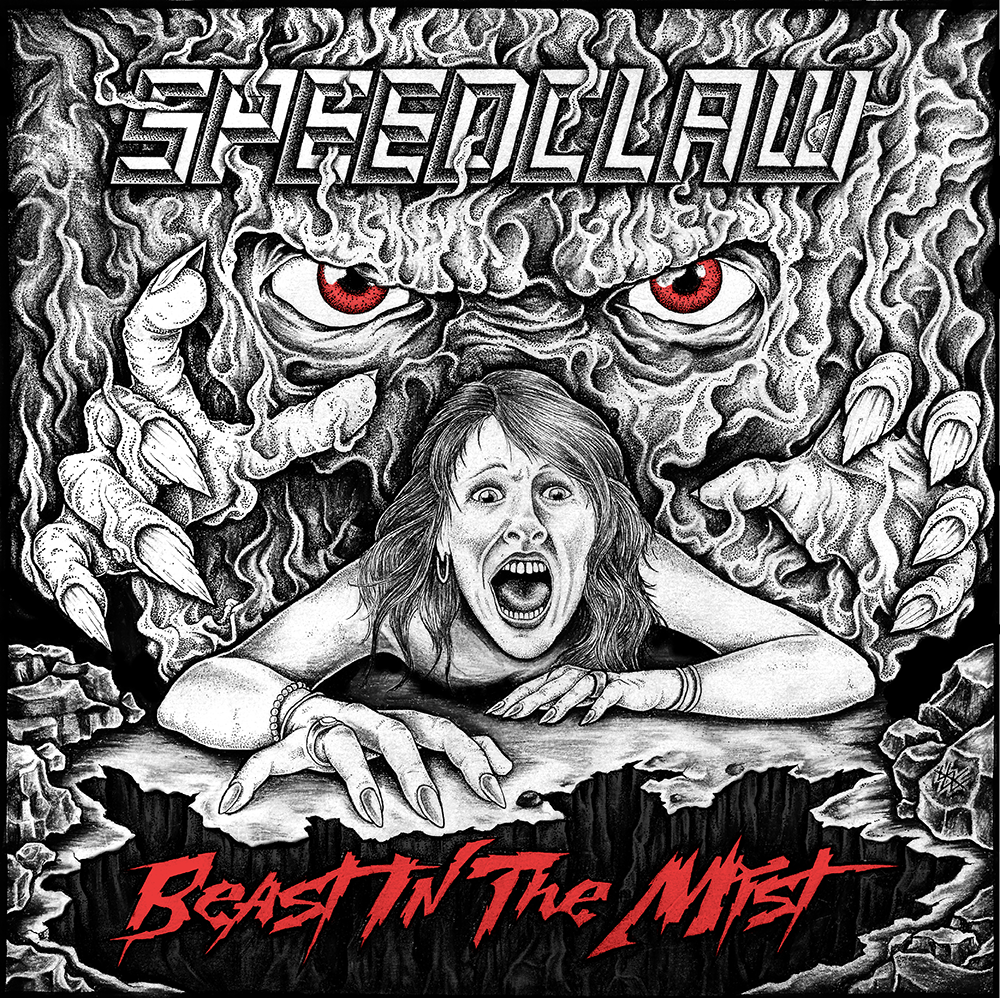 Tracklisting for Speedclaw's Beast in the Mist
1. Prelude
2. Beast in the Mist
3. Faster Than Hell
4. Rising of the Claw
5. Aggression Strikes
6. Evil That You See
MORE INFO:
www.facebook.com/speedclawrijeka