"Oh, wow. This is good. Back when I was an avid grind listener, I would have totally listened to this and ripped it off." – Beau Beasley, Insect Warfare
Today, Svart Records sets November 17th as the international release date for Death Toll 80K's highly anticipated second album, Step Down.
While not quite the Chinese Democracy of underground grindcore, Death Toll 80K's second album has been a few years in the making. Their debut album, Harsh Realities (2011), was a surprise hit in the murky world of underground grindcore, and the album has since been repressed several times and the band has toured the world extensively, playing major festivals such as Maryland Deathfest and Obscene Extreme.
Despite its exceptionally long production time, Step Down sounds anything but polished – listening to the album conjures up images of nuclear attacks and civilization downfalls. Step Down seethes with politically charged fury against the status quo, and with its reckless production values, it is the perfect antidote to modern, technical, cleaned-up grindcore.
First track premiere to be revealed shortly.
Cover and tracklisting are as follows: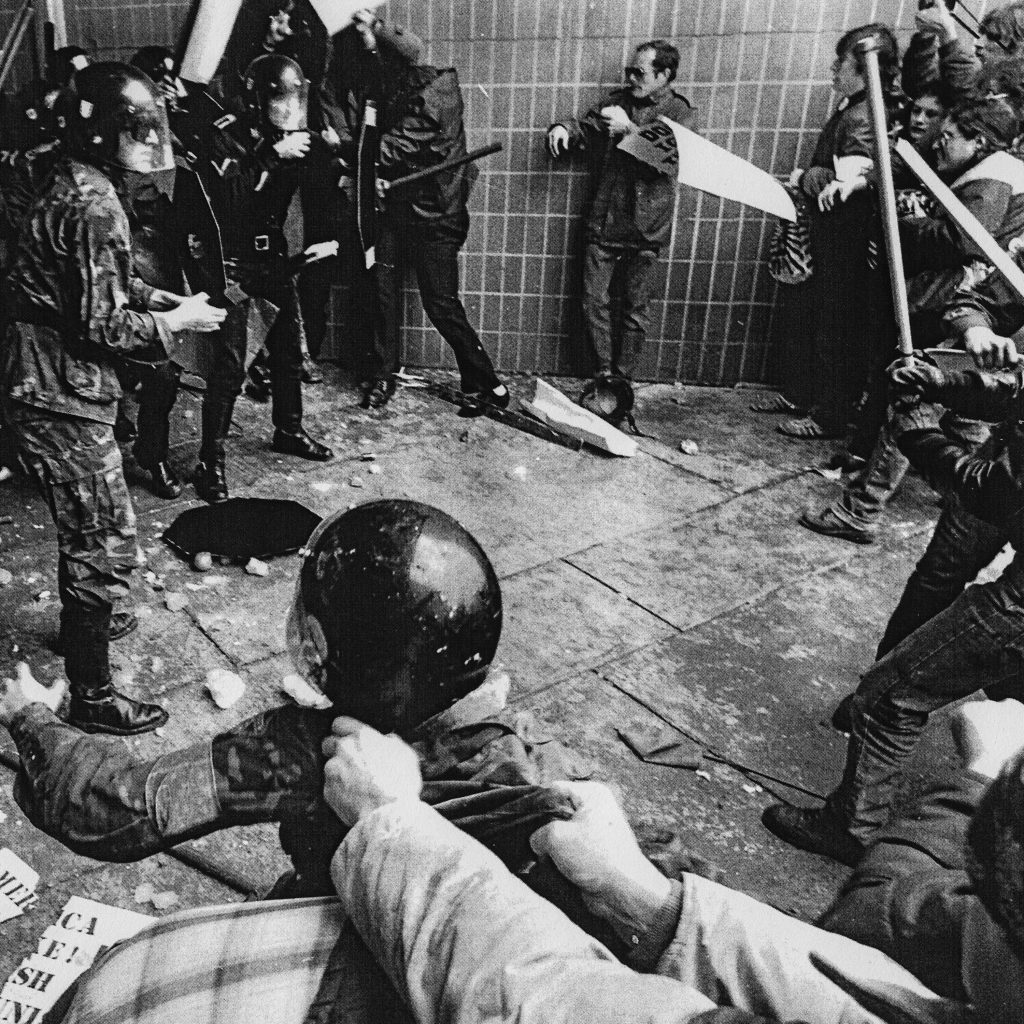 Tracklisting for Death Toll 80K's Step Down
1. Panopticon
2. Walls
3. Trampled
4. Process
5. Repeating Failures
6. Abolish Fur Farms
7. Step Down
8. Statistics
9. Leeches
10. Lack of Perspective
11. Cause / Avoid
12. Hydra
13. Diminish
14. Trickle Down
15. Binary
16. Silent Approval
17. Blame the Victim
MORE INFO:
www.facebook.com/deathtoll80k