Every few years a record label comes along and really shakes things up in the music industry, labels like Metal Blade, Earache and Relapse spring to mind. In case you haven't noticed in recent years that label is Transcending Obscurity records based in India! This week I spoke to main man Kunal on the Black Metal scene in India, bandcamp versus physical releases, "Vedic" metal and much more! Read on
* So where about in India are you from? My very limited knowledge of India is that the province of Bangalore is hungry for anything western and are huge metal fans. I have also been told Northern India (farming land) is very beautiful and not over crowded at all.
Thank you very much first and foremost! This is very much appreciated. I'm from Mumbai aka Bombay, India. It's the commercial capital of our country and indeed, the most developed city. Despite the congestion, I love the fact that people here are among the most professional ones and that they are open-minded, which is not easy to find in an orthodox country like India. India is like a mini-Europe you can say. Every state has its own culture and heritage. You are correct that parts of Northern India are indeed beautiful and cities like Jaipur and Udaipur in particular are gorgeous and have significant historical value. The congestion can be found mostly in the developed cities as a result of better job opportunities there.
* What do you think the advantages of being based in India are for running a worldwide metal label – what do you think the disadvantages are? I know many guys in metal bands who would LOVE to fly out and play shows in India (not just the big name bands either)
I think the only advantage is that the word here travels fast and people know your work soon enough. But there really aren't enough metalheads here as there are in the western countries. One of the biggest disadvantages is the fact that there are no vinyl or tape manufacturing companies over here and it's an area where my label is admittedly lagging behind. I hope with tie-ups and distribution, that becomes a possibility for Transcending Obscurity Records some time this year. Where it comes to live shows, the Indian audience is usually very enthusiastic and supportive.
* Being in the sub continent of Asia have you forged any partnerships with the metal scenes in China? Korea? Japan? Malaysia? Have you done much or any traveling to these countries at all?
I have done more of that you can say with India's neighbours in Pakistan and Bangladesh significantly. There's still a language or awareness problem where it comes to China, but I've signed three bands from Singapore this year and have been in talks with one from South Korea. Things should be better next year when I'll be making a foray into the Indonesian metal scene as well as Japan, hopefully! I do wish to resume doing shows as I did earlier but only time will tell when I'll be able to do that, what with my incredibly busy schedule these days.
* Like I said above I am not very well versed with the Black metal scene in your part of India. What got you into black metal – was it from some of the second wave bands Mayhem? Dimmu Borgir? Burzum etc or did you discover Black Metal via Death metal?
Emperor were one of the first black metal bands I heard. They were quite respected back in the day and even though it took me a while to get into it, with better sounding tapes, I came to highly appreciate that genre, especially nowadays. The texture and atmosphere is something that can't be easily replicated with other styles. I think out of the five main genres (death, black, thrash, doom and grind), black metal is the most atmospheric and leaves a lasting impact.
* How easy is it in India to keep up with Black metal news and new bands?
The word of mouth and Facebook keeps you abreast of such developments in the black metal realm, but every now and then, you find yourself surprised with new black metal bands emerging. I guess it's the same everywhere in that regard, except for the fact that motivation and the facilities to start one here aren't the best, admittedly.
* Are there any Black metal bands who write about the old Indian gods or beliefs? (as Scandinavian ones write about the old Norse Gods)
90% of the bands here are directly influenced by the western ones – heck, some even write about Christianity even though it doesn't really affect them, which I find ridiculous. Heathen Beast are perhaps the only black metal band actually employing traditional Indian instruments such as sitar, tabla, etc. Rudra from Singapore, who are hailed as pioneers of 'Vedic Metal' are hugely instrumental in fostering the 'Indian' element in metal music this part of the world in particular.
* What made you want to start a record label in the "digital age"? I am a great believer in that the digital age has made things better AND worse for bands and record labels alike but I would like to hear your perspective on this.
I honestly prefer the era of physical products. If I have to pay for something, I'd much rather have a physical version with me. It's the same with a book. But on the other hand, there's this convenience of instantly getting a digital copy without having to incur ever-increasing international shipping costs and sometimes risk damage to the product. The biggest problem with digital formats is that it's extremely susceptible to piracy. The so-called fans would much rather torrent off something for free than value the music and pay for it. There are costs involved, to say the least, even in putting it out. It's a lot worse this side of the world but I'm hoping by putting them across multiple platforms for dirt cheap, at least some will respect the artist and pick up an official copy. It's not that they can't afford it; we're talking about mostly an English-speaking upper-middle class of metal audience in the country who can afford going to expensive pubs and shows, but shy away from picking up an official copy of an album. It's just taken for granted and the fact that they claim to listen to it, apparently justifies their act of downloading it illegally. With so many streams, surely they can preview the material beforehand but it's just an excuse and they just want to take the easier way out much to the detriment of everyone involved in putting out an album.
* How do you find your bands and what is the criteria for you signing them? (For the record I think you have great taste and are really uncovering some amazing music here!)
To be honest, I'm not very rigid with regards to the approach. I don't care if someone has dropped me a song link on Facebook or some hugely respected band member has personally recommended the band to me. I sincerely check out every decent proposal from a band even though that's very time consuming. I consider myself fortunate to come across some fantastic bands. My label isn't the biggest out there, so sure, I do face rejections and find bands opting for a more prominent and a US-based/European-based label over one that's from India, despite my deal being a far better one, but all said and done, it's been fruitful and I hope to get a chance to work with more such great acts. I mostly look for originality or some form of innovation in their music, but at the end of the day, it should sound good to my ears. I really don't care where the band is from or how often do they tour live. I'm not the best businessman in that sense but I can sleep peacefully at night knowing that I've done something right despite the increased risks in case of some brand new bands.
* What would you say has been your best success as a record label so far?
I was first of all quite surprised with the response to the release of Affliction Gate (France) which has already been sold out. Seedna (Sweden) picked up tremendously well even though I expected better from Swampcult (Netherlands) and even Abyssus (Greece) which were released around the same time. With that said, even Stench Price (International) and Echelon (International) did pretty well comparatively but it's too soon to talk about the late-2016 releases perhaps. The best success of 2016 would probably have to be Rudra (Singapore) though. They are legends here and I'm hoping for even more sales via word-of-mouth.
* Do you have a check list of goals that you want to achieve as a label? Example: finding an unknown band from say South Korea or new Zealand and making them into a worldwide name band?
Actually I do! It entails venturing into formats such as vinyl and tape, securing US distribution through a tie-up of sorts, working with bands of some repute and well, that's about it haha. I almost put in the same level of promotional effort behind every band, and frankly, it's tiring at times. I feel like I have to start all over again with every release and I dread that process nowadays. It's never easy, at least until you've been around for quite some time and have established a name for yourself as a label. But it's also a great feeling when it catches on and then you get to breathe a sigh of relief haha. But it's rarely on some kind of an autopilot mode, if you get my point, especially in the case of smaller bands. At times I have to remain regretful of it not doing well despite my high hopes and tremendous effort for the same.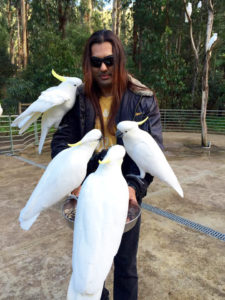 * Do you ever foresee a time when Black metal would become as popular as it is? I just saw the Enslaved 25th anniversary show in NYC early December and I am sure if we both asked them 25 years ago would you still be doing this now they would be "what? no way!'
I think it's partly to do with the evolution of the genre. Enslaved for instance aren't playing the kind of black metal they played on 'Vikingligr veldi' or 'Frost'. I think it's only logical and that's the best chance bands have to expose their music to a wider audience. This is the way metal will grow and sustain itself, despite the formation of several new sub-genres in the last few years. I met a kid at an art school who, upon being quizzed about metal, replied, "I only listen to sludge." Gone are the days when you could expect a metalhead to appreciate all metal sub-genres. It's getting compartmentalized and not in a necessarily healthy way. The audience is getting fragmented and perhaps the more "progressive" influences would still appeal to a normal rock fan or perhaps even a casual open-minded listener. So it's difficult for the old timers to digest this, and I'd much rather that the 'legendary' bands would start new bands playing a different expression of the music than to sully their name playing music that's extremely diluted. Some pull it off well but most of them lose their potency or relevancy, especially in death metal.
* You work with a lot of bands pushing the boundaries of what defines "black metal", experimental, atmospheric etc etc What are your thoughts on the way Black Metal has morphed over the years? (For me Ulver's early records sounded like darkthrone wannabes and then they did an album pretty much folk music yet it was still considered Black metal is a prime example of how quickly the genre was being re-defined)
I think the genre has seen most growth along with perhaps doom metal (if you were to consider sludge as a part or an extension of doom). I'm very glad it sidestepped the overdone Christianity bit and started doing something more pleasant and even personal. It's a genre where it's easier to blend influences from other styles and yet not betray the black metal sound. It allows for a lot more experimentation and the structures aren't necessarily confined to a strict template. I want to work with bands that have their own feel to it, their own personal touch. Seedna, Norse, Somnium Nox on the label for instance all have their own sound and atmosphere. It's not interchangeable but it's something that is inherent in those bands. It's increasingly becoming an art form, an experience.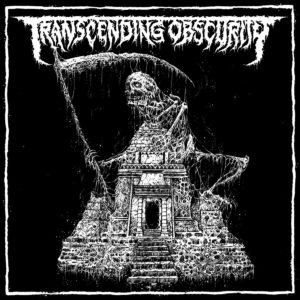 * Is piracy an issue in India or is that more for big name bands like Iron Maiden – I know in places like China and south America up to 90% of music cds can be pirate copies.
As I touched up on the subject earlier, it's a huge issue. I know for a fact many of the band members themselves endorse or don't mind illegal downloading – that's because they do it too. They're content. Very few would actually buy an original copy after having downloaded it and even enjoyed it. That's the problem. I've been forced to use a Bandcamp pro account with selective song streaming because otherwise they'll just rip off an entire stream. I have to pay for the pressing, promotion, hosting, advertisement, distribution, not to mention sometimes giving bands royalties upfront, but with no one actually supporting the music the way they should, it's not looking good. I think the initiative must come from the bands themselves. They should be setting a better example instead of whining all the time why people don't come to their shows and how the scene is dying. They're partly responsible for that too if they don't support the scene or other deserving bands and expect everyone else to do that for their own band. I'm tired of losing money and these days  I'm just focusing on the international market where most buyers, if they like the music, they pick up a copy regardless of the format. That's the reason I'm working with fewer bands from India and supplanting them with international ones. I can't put out everything that's being recorded and with the sub-labels having nearly fulfilled their purpose, it's time to focus only on the main label now, Transcending Obscurity Records.
* Do you have ties to the promoters of Bangalore Open air? If so what are the chances of them bringing some of your bands out to play the festival? Would you ever consider a Transcending Obscurity music festival?
You sure have done your homework haha! That's easily the biggest metal festival in the country but again, despite the promoter Salman doing a commendable job, the support could be better. He has often included my sub-label bands for his shows and it's been great for exposure. I can only hope that some day he can even include some of the international bands on my label for his festival.
I have done a show in my city called Transcending Obscurity Fest just a few years back. Nine bands from across the nation played for that one. I do hope to start doing shows again, but not now, only a couple of years later when I can find some more time besides my label/PR activities.
* Speaking of festivals are there any festivals you personally wish you could attend? Wacken? Hellfest? Maryland death fest? Bloodstock Uk etc?
Oh I'd love to attend Maryland Deathfest in the US and also Obscene Extreme Fest in Czech Republic! Travelling there is damn expensive for sure but here's hoping some day I can be there for at least one of them!  I also intend to travel in and around Asia to attend shows there from now on.
* What can we expect musically from Transcending Obscurity in 2017?
In addition to the releases that are already up for pre-orders this year, we're looking at new releases of Drug Honkey (US), Mindkult (US), Norse (Australia), MRTVI (UK), Somnium Nox (Australia), Arkheth (Australia) and biggies in Paganizer (Sweden) and Ursinne (International). There's also physical releases of Lurk (Finland) and Warcrab (UK) planned and possibly another Deceased (US) album reissue. I'm constantly in touch with bands but these are confirmed releases so far and should be out or up for pre-orders by mid-2017.
* Any final words to all your friends and fans?
Thank you so much for this well-thought interview! I'm doing my best here and it's exhausting but I'm determined. Please check out our NEW Facebook page only for the label here – https://www.facebook.com/transcendingobscurityrecords/
We have a flat rate worldwide shipping of just $3.99 USD and I hope more people become aware of our label and find something of interest! If there are areas where we can improve, please let us know and we'll do our best.
Lastly, we have a 55-bands free-for-download label sampler here – https://transcendingobscurity.bandcamp.com/album/label-sampler-2016
Cheers and thanks again!
Official website – www.tometal.com
Official Transcending Obscurity Records Bandcamp – http://transcendingobscurity.bandcamp.com/
Kunal C.
Check out his labelsampler below