Spanish heavy metal warriors Vhäldemar reveal the cover artwork and tracklisting for their long-awaited fifth album, Against All Kings, which has been recorded during the first half of this year and was preceded by the release of a limited EP this past May entitled Old King's Visions (part V).
Now Vhäldemar can proudly say they're in front of the best album in their career, a powerful opus comprised of 11 true metal hymns full of memorable riffs, killer choruses, and awesome solos. Vhäldemar is such a fucking heavy metal beast, and Against All Kings will crush everything around!
Against All Kings is scheduled for international release on November 7th on CD and vinyl LP formats through Fighter Records.
Cover and tracklisting are as follows: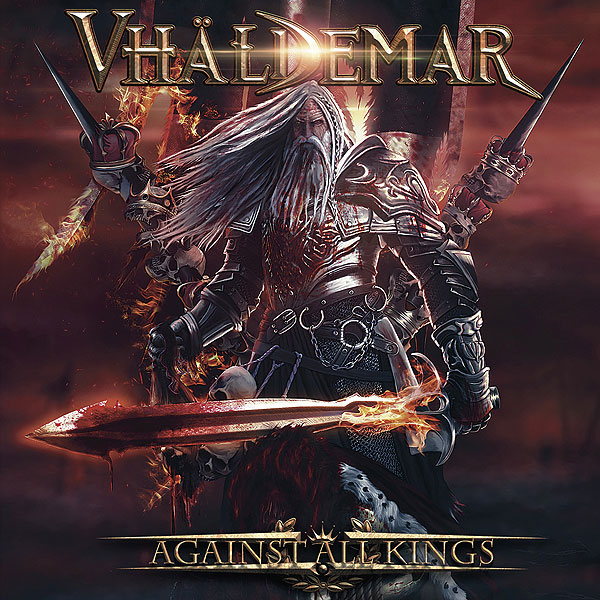 Tracklisting for Vhäldemar's Against All Kings
1. Metalizer
2. Old King's Visions (Part V)
3. Against All Kings
4. Eye For an Eye
5. I Will Stand Forever
6. Vulcano
7. Howling at the Moon
8. The Last to Die
9. Walking in the Rain
10. Rebel Mind
11. Titans in D Minor
MORE INFO:
www.facebook.com/VhaldemarOficial