This week I Spoke to Gaetan of Cepheide about his other band Rance, if like me you are a fan of Atmospheric Black metal then ya gotta check these guys out! Here's the interview:
* What does the name Rance mean?
We were looking for a single name or french word. Something simple because this is how we feel the project, that differs from «traditional» or «romantic» black metal aspects. The voice is not omnipresent in the band, we didn't wanted to be conceptual in order to keep the project really «open». After brainstormings, Rance came to us as an evidence.
Our music is sometimes depressive but always luminous
* You describe Rance as Luminous black metal – please describe to readers who have not heard you before what this means?
«Luminous» was first found during the composition period to name a few caracteristic riffs. Lila wrote it physically for the first time the day we had to play on stage and describe the band to the booker. This word stayed because we felt it as an evidence, and people around us were curious. Our music is sometimes depressive but always luminous, almost positive sometimes and really different from traditional black metal
* Does this differ from your work in Cephiede? Some bands happily include their noisier work and their more atmospheric work on the same albums – why divide the two?
Gaetan : Although both are Atmospheric Black Metal projects, the process and feeling about music is very different. To draw an exaggerated line, you could say that Rance is a live project, while Cepheide is a studio project. What I mean by that is for Cepheide, the composing is done prior to playing. When we get to play, it's mostly about polishing the details, and enjoy playing the new songs together, but the song is mostly done by the time we enter the rehearsal room. With Rance, it's the exact opposite. Yann and Lila agree on the first chords, and we play for hours until a structure comes out of it. We have a fairly similar vision of what we want for the dynamic of our songs so they end up feeling "alive" or "instinctive". The concretization is also different. With Cepheide we very much value the recording process. Tracks are recorded on click, instruments per instruments, and we're constantly looking for a sound identity. This add up to many hours of work, and we're extremely exigent about the final result. For Rance, it's again different. Our first EP was recorded live. The goal was for our tracks to be bearer of emotions, while assuming a more "garage" production. To conclude, I'd say both projects are as pleasing as they are different.
* How did you find the other members of Rance and what do they think of your work on Cephiede?
We quickly met after I moved to Paris. Yann and Lila know each other for a long time. I was actively looking for a band, and we instantly got along, be it musically or personally. Anthony, a friend from Strasbourg, my hometown, took care of vocals on the first EP and our 3 first live shows. Today, the project is mainly instrumental. We mutually respect each others projects, although Rance and Cepheide aren't closely related on a personal level.
It becomes a moment of total abandon which I have a hard time defining
* How do you find just playing the drums in Rance as you also play guitars and sing in Cephiede – is it more relaxing or?
Gaetan: There are two musical aspects and musical energy that are very different. In Cepheide, there is a opposite force that is quite interesting. There is the melodic aspect of guitar that requires a bit of concentration, or even a strong focus as it's the songs root, while singing brings to a state of self forgetness, by the energy it takes and the emotions it creates. When singing is exacerbating, it sometimes happens that you'd finish a sentence or a scream and wonder how your body coped with it. It's quite interesting to wonder about this coordination, how the body reacts when confronted to those two opposite reactions to music.
For Rance, playing the drums and always writing music together allows me to simply be driven by Yann and Lila's melodies, which is extremely pleasant. Doing so, it happens that the drum patterns change from one day to the next, depending on the feeling of the moment. The physical aspect of drumming is also very important. There are moments of real effort, and when those efforts react in an instinctive way to Yann and Lila's melodies, it becomes a moment of total abandon which I have a hard time defining, and that's why each live show with Rance is a very intense experience for me.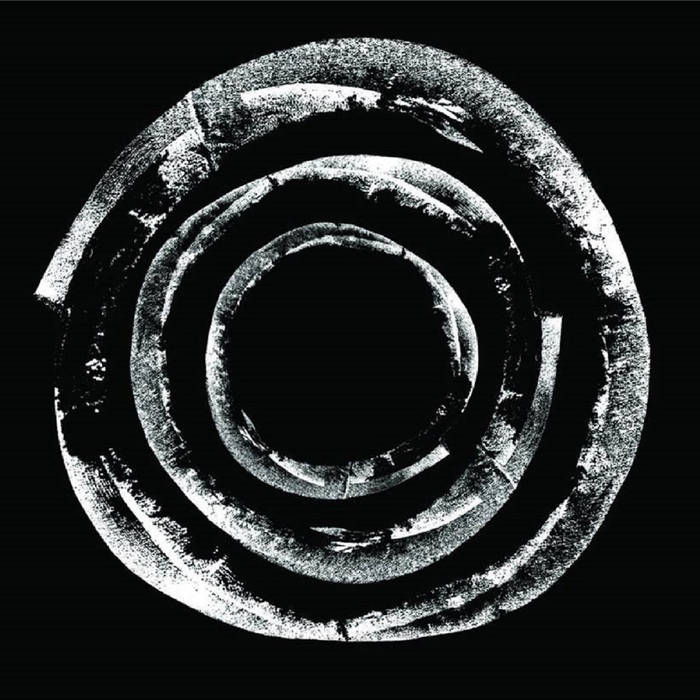 * How did you guys record the songs for Rance? Professional studio or a home set up ? Do you record live or is everything layered (drums recorded then guitars then vocals?)
Gaetan : As mentioned earlier, we recorded our first EP like we would play during the rehearsals. We recorded everything together, including vocals, because it was important to us to do it that way, all together
* All of the songs on the EP have peoples names – are they based on actual people or?
Gaetan : Indeed, this often puzzles people, but it was not our goal. First of all, during the band's first year, the project was instrumental, and with no intention of fitting black metal codes, so the titles just came out naturally, without any question and Lila is very inspired for that.
* Do you intend to do any live shows as Rance? Touring?
Gaetan : Yes, live matters a lot to us. We played a few shows for the release of the demo, and some more are scheduled for the end of the year.
* What kind of feedback have you had on the EP so far?
Gaetan : We had more than we would have hoped for. We had a lot of live offers and support. It's really important for a first release. We haven't took the time to prospect for reviews or that kind of things, because we were all very busy on our sides, but we're going to look into it so that this EP gets to shine a bit more before we release the next one!
This is the role of our EP : push to introspection, to find his own creative impulses
* What is the image you have used on the artwork and does it have a symbolic meaning for Rance?
Lila : This form is abstract. Everyone can get his own interpretation. Concentric shapes may evoke a radiation symbol, a galaxy (see Galaxy du tourbillon, drawn by Lors Rosse, 1845), the "7 cercles du purgatoire" (illustrated by Gustave Doré in La Divine Comédie, Dante), a corridor, or a matrix. Something fruitful and conducive to the opening, a substrate from which spout a creative force. This is the role of our EP : push to introspection, to find his own creative impulses. I grown with Rance music and marked universe for 3 years old. Our music, both dark by the style (black metal) and luminous in its interstices, gave me the answer natural to do this draw ant the technic I used to make it (black ink).
* What can we expect from Rance in 2017? Full length album?
Gaetan : We hope to release something new by the end of 2017. We don't know yet if this will be a 2 tracks EP or a full length album, but there will definitely be a new release soon!