Darkness. Experimentation. Heaviness. Artistic integrity. A band that is born as a tribute to swiss titans Celtic Frost should have all these concepts as a basic reference when working on their own music. Formed in 2014 by three "off-road" musicians with a vast experience in metal, rock, and hardcore bands of Asturias (Spain), TOTENGOTT raises in the middle of the self-indulgent metal scene in order to claim the importance of evil and morbidity of compositions above technique, rawness above demonstration. An obsolete but effective speech.
It wasn't long when their setlist, initially formed by classics (and "not-too-classics") from Celtic Frost, started giving way to their own songs. Songs in which, although the "Warrior universe" touch is undeniable, we can also hear other influences like the space madness of Voivod, the sonic gravity of Conan, the experimentation of early Pink Floyd albums, the riffing mastery of Candlemass, or the atonality of Kryzstof Penderecki. Occult metal with obvious doom / death influences, but as we say, these are not the only ones: thrash, ambient, gothic… TOTENGOTT avoids limitations in the way they understand music.
In less than three years, they have managed to form a solid base of fans in the metal underground scene of their area. They have already shared stages with bands like Sodom, Entombed AD, Minsk, Holy Moses, Angelus Apatrida, Horn of the Rhino, Bodybag, Kowloon Walled City, and Wolvserpent, and they preached their musical philosophy widely in the north of Spain. This ode to darkness was depicted in the self-released Demo 2016, a three-song / 43-minute-long recording that served as an introduction to TOTENGOTT. The band sold more than 200 copies of this demo and gathered a good number of praising reviews in the Spanish extreme metal scene.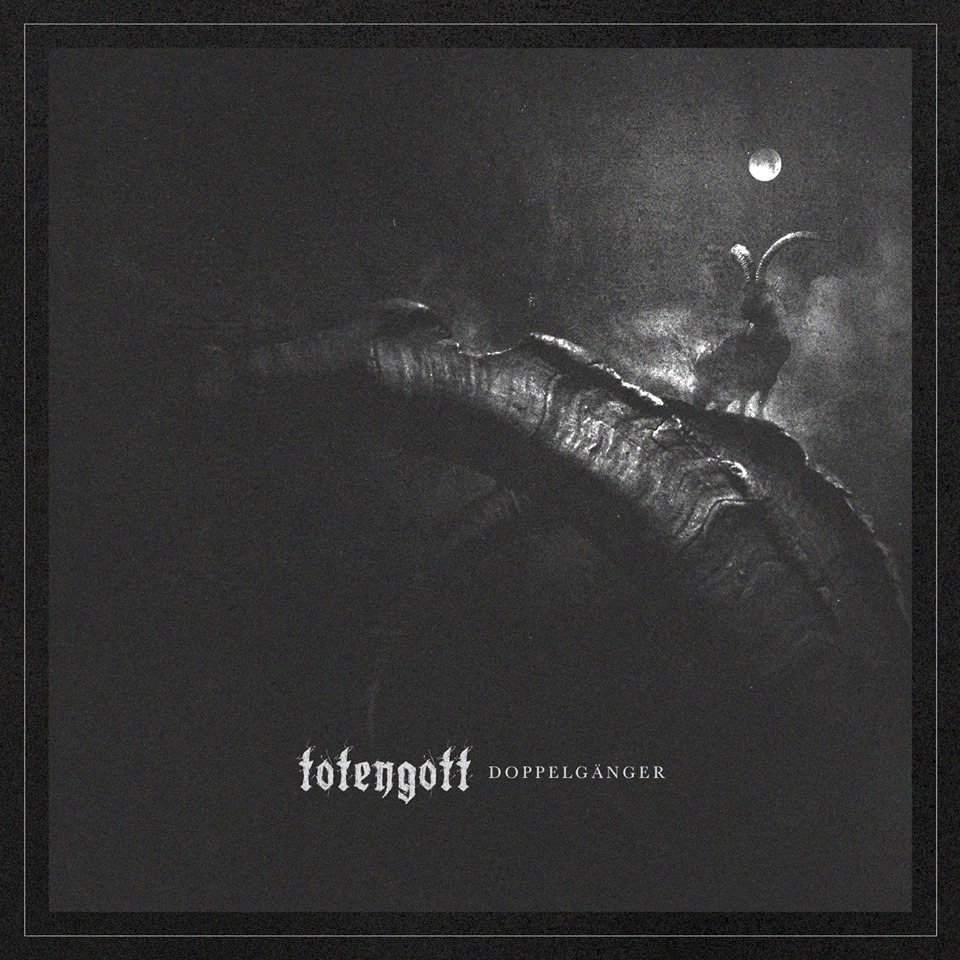 TOTENGOTT is now set to release worldwide Doppelgänger, their first album, on the 11th of July through XTREEM MUSIC / Burning World Records (label managed by Roadburn Records). The album was recorded, produced, and mixed by the band during late 2016 / early 2017 at Anglagard Recording Studios (Grao, Spain), and was mastered by James Plotkin (well known for his work with bands like Conan, Electric Wizard, Isis, Amenra, Jesu et al).
TOTENGOTT lineup
Chou Saavedra – guitar/vocals
Nacho Void – bass
José Mora – drums
https://www.facebook.com/totengottmetal/