Formed in 2014, Australia's Earth Rot has wasted no time in spreading their venomous blend of black and death metal and released a four-track EP titled "Dirt" that same year, followed by their debut full-length "The Black Smoke" merely six months later. Both releases stunned the underground scene, showcasing the same energy and hunger of a pack of dingoes hunting in Australian desert. Such great reactions opened a few doors for the Perth-based four-piece group and offered them the chance to tour across Australia, Asia and even Europe, where they opened for Aversions Crown and Thy Art Is Murder.
In 2016, the group issued a new EP titled "Chthonian Virtues" to great critical acclaim, No Clean Singing for instance said "Chthonian Virtues houses five songs, and while it's true that they're all indeed trying to kill you, listening to them is an exhilarating experience for other reasons besides that one."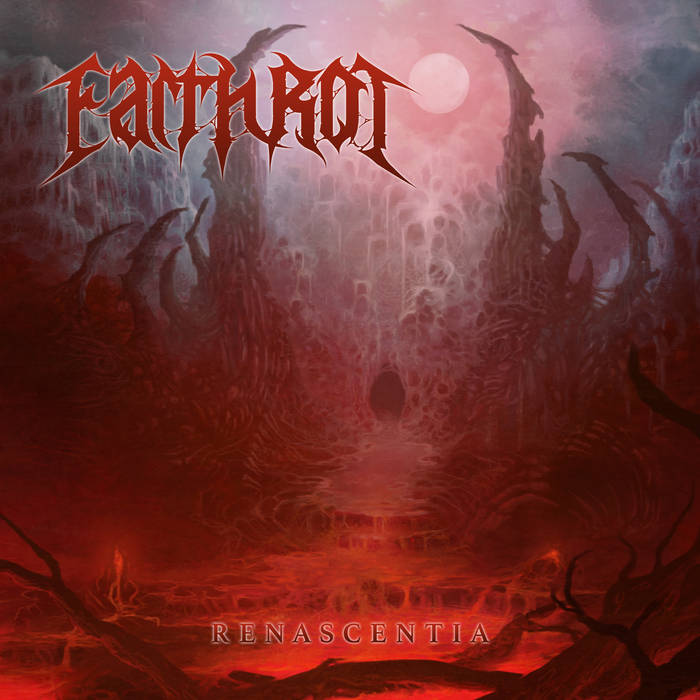 Now just one year later, Earth Rot returns with their second full-length album "Renascentia", which sees the Australian four-piece further honing and sharpening their crushing and vicious blackened death-metal attack. Recorded by Sam Allen and Jared Bridgeman at Electric City Studios, Western Australia, mixed by Erik Rutan (Cannibal Corpse, Goatwhore, Hate Eternal, Morbid Angel) at Mana Recording Studios, Florida, "Renascentia" features the same pummelling aggression that Earth Rot have been inflicting their listeners since their first EP, 2014's "Dirt", but also offers some new and refreshing ideas, like for instance, the saxophone played by Shining's Jørgen Munkeby on the track "The Bones That Lay Beneath The Earth".
Ultimately, "Renascentia" is clearly destined to be hailed as one of the best death metal releases of 2017.
http://earthrot.com.au
https://www.facebook.com/earthrotband