Three years after the critically acclaimed Memoria Vetusta III – Saturnian Poetry, BLUT AUS NORD are back with Deus Salutis Meæ, a brand-new opus eagerly awaited by a horde of fans in need of disturbing sensations.
Mastered by Bruno Varea at Upload-Studio, Deus Salutis Meæ is an unfathomable opus in which BLUT AUS NORD fuses each distinct era of its 23-year existence with innovative readings of cavernous death metal, the occult excesses of outsider industrial, and the abject hauntings of psychotropic doom.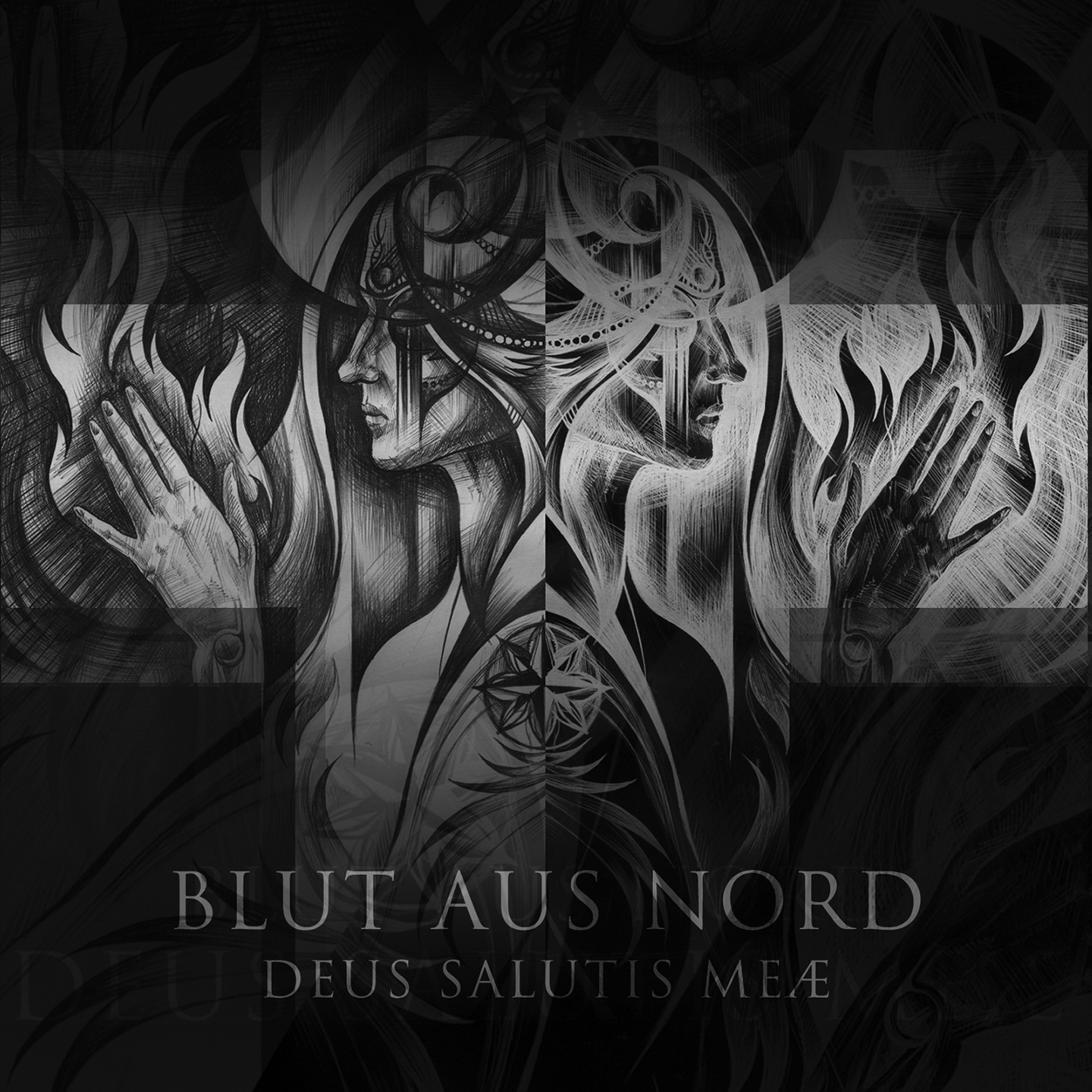 This crepuscular new opus contains ten obscure compositions:
01. δημιουργός
02. Chorea Macchabeorum
03. Impius
04. γνῶσις
05. Apostasis
06. Abisme
07. Revelatio
08. ἡσυχασμός
09. Ex tenebrae Lucis
10. Métanoïa
The astonishing artwork was handed to talented artist Anna Levytska. You can witness the front cover above.
Originating in 1994 from the ashes of VLAD (who released two demos), BLUT AUS NORD are undisputable French Black Metal pioneers, always managing to progress and move forward, evolving in perpetual mutation, developing their own vision of Black Metal.
Choosing, from the start, the total opposite path of regressive bands (who copy what others have done ten years earlier and ten times better), BLUT AUS NORD eschews all the inherent clichés belonging to the genre. BLUT AUS NORD's Black Metal approach is a fist in the face of mainstream mediocrity, becoming more macabre and sinister through a blend of innovative musical research, subliminal mental manipulation, and an incredible haunted, nightmarish feeling based on disharmony.
BLUT AUS NORD are creators of a hallucinogenic universe, erasing all preconceived ideas of Black Metal – and extreme music in general. They redefine the rules…